Over the Easter long weekend, When Hounds Fly was lucky enough to have Melissa Millett of the Ultimutts come and help us level up our tricks training!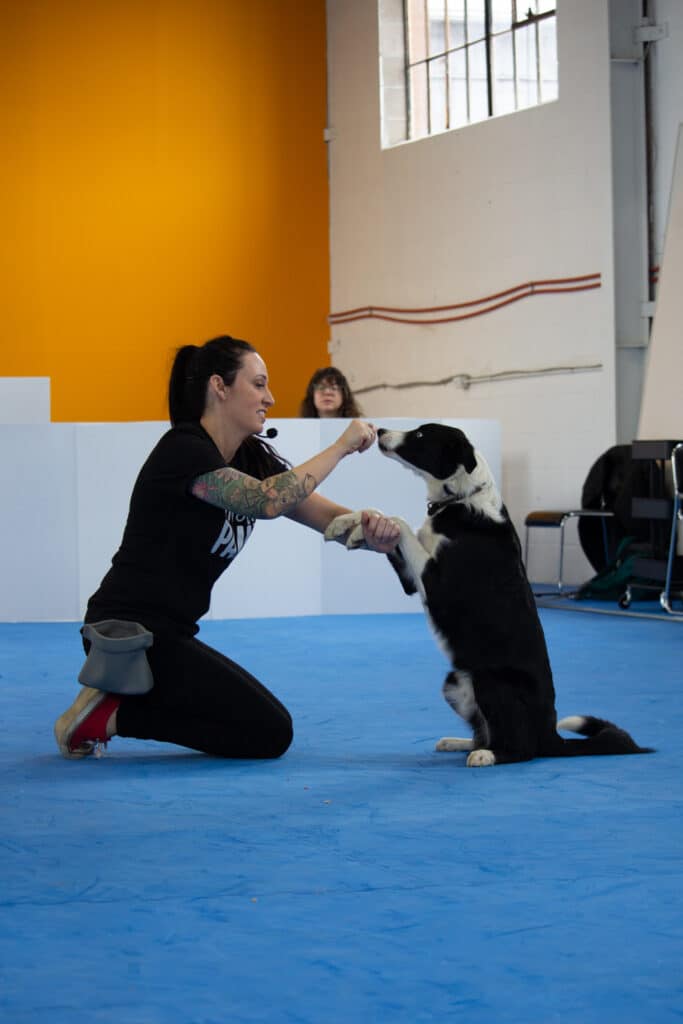 Melissa and her colleague (also named Melissa!) brought some of the stars of the Ultimutts team, and we also were able to bring some of our own pups to work with.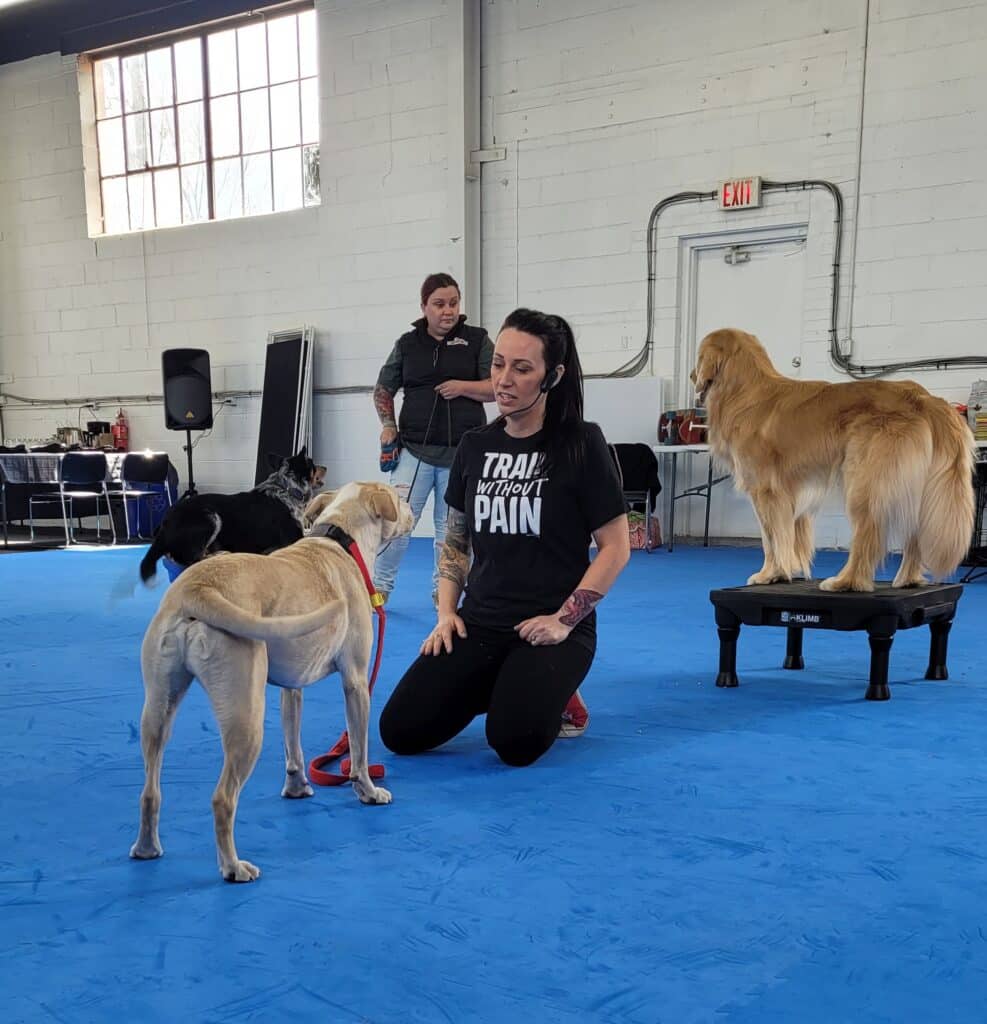 In addition to getting to see Melissa demonstrate her Disc and Freestyle training, she shared insights into her work in TV and Film. In the above photo, she's working with the Pepsi, the dog actor that plays Krypto, on DC Titans.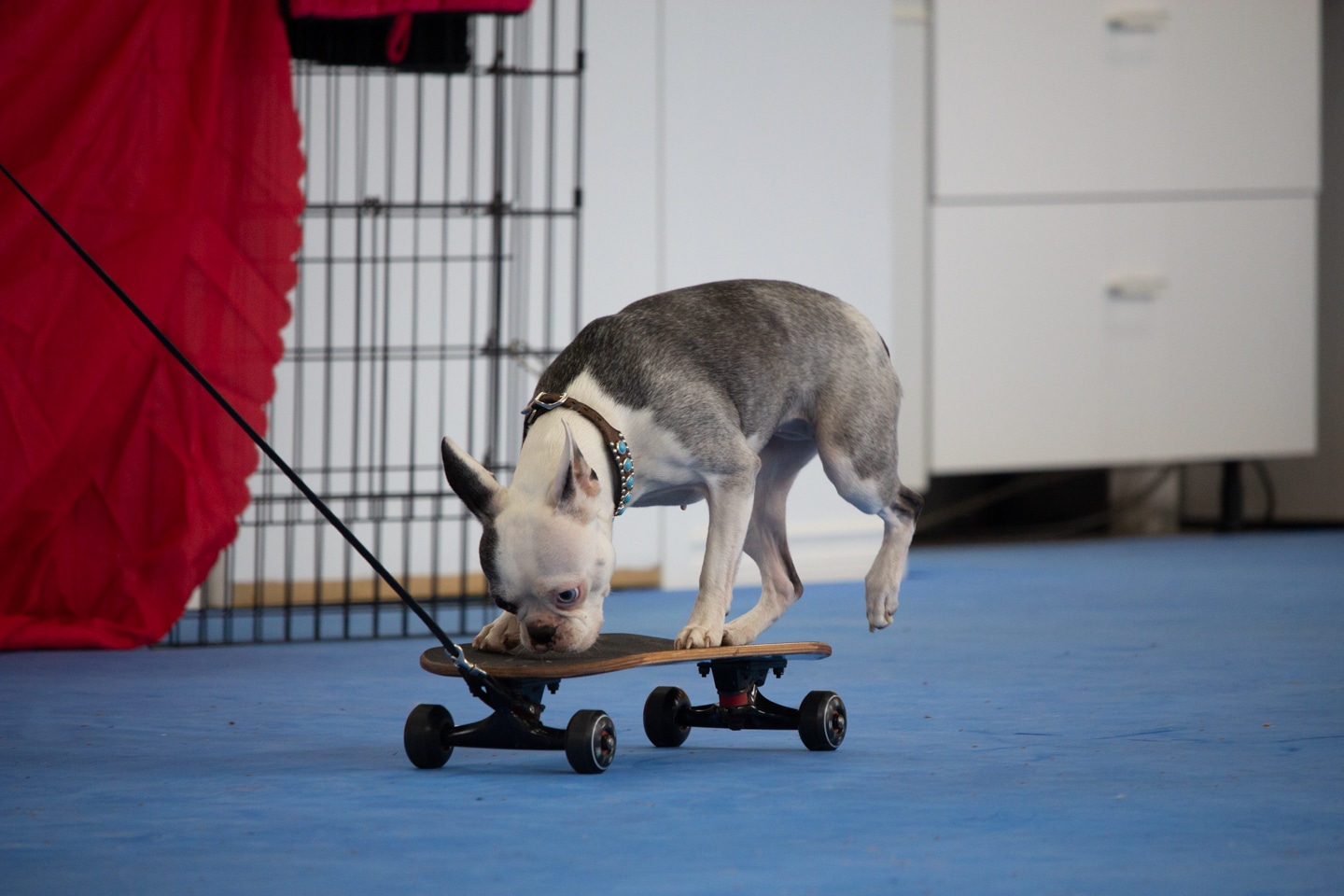 For this special event for our team, we were able to also invite two of our training colleagues from the Toronto Humane Society to come enjoy the seminar alongside us.
Thanks again to Melissa and the Ultimutts team for spending time with us!
Photo Credits: Stephanie Tran
---
Want to teach your dog how to do some awesome tricks?
Join us for Tricks Class, which runs at our South Etobicoke, Dundas West, and Pape Village locations on a Start Anytime basis. As an advanced class, dogs must have passed the Evaluation Module prior to joining us for Tricks Class.