Pre-Agility: Agility Foundations
Pre-Agility is a sports foundation class geared towards younger dogs. Students will learn how to increase their dog's confidence on puppy-safe equipment, teaching body awareness and foundation behaviours for dog sports.
This class is a single module, designed to be able to be taken repeatedly as your puppy advances through each station.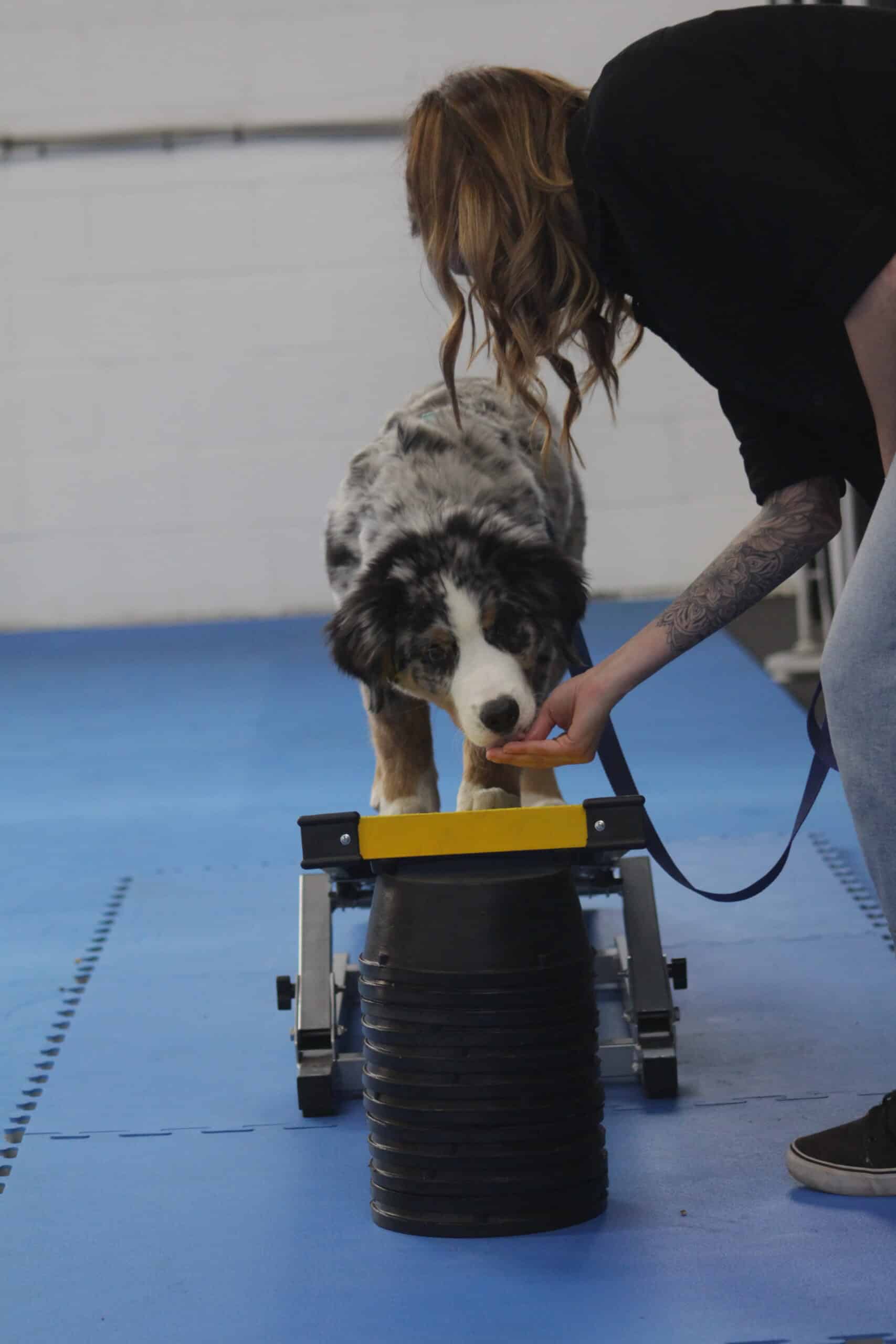 Stations Include:
Balancing exercises on wobble boards, teeter boards, and inflatables
Limb awareness exercises, such as 4-paws-in-a-box and pivot platform
Wrapping a cone (foundation behaviour for agility)
Restrained recalls and building interest in toys
Prerequisites
Your dog must be at least 4 months of age, and have their Rabies vaccination.
There is no maximum age… Pre-Agility is not just for puppies! Exercises will be modified to the age and comfort level of your dog.
Please note that this class is only offered students who have completed Puppy Start Right or have taken at least Three (3) Foundation Skills modules. To be successful, you must have basic clicker training/handling skills, and your dog must be familiar with a classroom environment.
This is not a socialization class. There is no free-time or scheduled interaction between the dogs. Agility classes often requires dogs to be able to work off-leash near each other without leaving their handler, and this class is geared towards fostering this skill.
4-week course: $189 plus HST
For details regarding class/training policies, please see our Policy page:
Pre Agility is offered out of South Etobicoke and Pape Village
This class is open to students currently taking, or previously graduated from, Puppy Start Right or Foundation Skills.