Reactive Dog Class
Does your dog "overreact" when seeing other dogs on leash?
Do they growl, bark, snarl, lunge, or snap?
Do you want to learn humane, force-free methods to teach your dog how to react calmly and confidently around other dogs?
Do you want to work with like-minded owners, and their reactive dogs, to create a safe environment to practice together?
Your dog "overreacts" when seeing other dogs (growling, barking, snarling, lunging, and snapping)
You want to learn humane, force-free methods to teach your dog to react to other dogs calmly and with confidence
You are new to When Hounds Fly, or alumni of When Hounds Fly (private lessons or group classes)
Your dog is "reactive" to other dogs on leash while on walks (whether it's fear, or overarousal and frustration)
Your dog is NOT reactive/aggressive to people (so that our instructors can come close to you, and help you handle your dog)
Seven (7) sessions – 1 Virtual, 6 In-Person
Purpose: To help you help your dog learn to feel safe AND behave in a relaxed, confident manner around other dogs
Outcome: You will develop the essential skills and confidence to help your dog improve, and enjoy more peaceful and joyful walks with your dog
Co-existing on-leash with some degree of proximity is the outcome objective
Direct Nose-to-Nose/Off-Leash Interactions is NOT in scope for this program.
Safe and controlled environment

 

– Only 6 dogs per session in our 4000 square feet at our South Etobicoke facility
Ample One-on-One Attention

 

– A 2:1 ratio of student to certified dog trainer means ample individualized guidance and feedback to our human students
Learn Foundation Behaviours

 

– to replace your dog's current undesirable behaviours of lunging, barking, snapping, when presented with triggers
Learn Emergency Behaviours

 

– to prepare you and your dog to get out the potential sticky situations quickly, effortlessly, without incident
Learn how to work WITH your dog

 

– to strengthen your bond and trust as you work through this challenge as a team
Our Reactive Dog Group Class Instructors are Rachael Johnston (KPA CTP), Stephanie Tran (CPDT-KA), Monique Dayaram (KPA CTP), and Billie Jean Shannon (CPDT-KA). Each have extensive experience owning reactive dogs AND helping countless owners (and their dogs) with reactivity.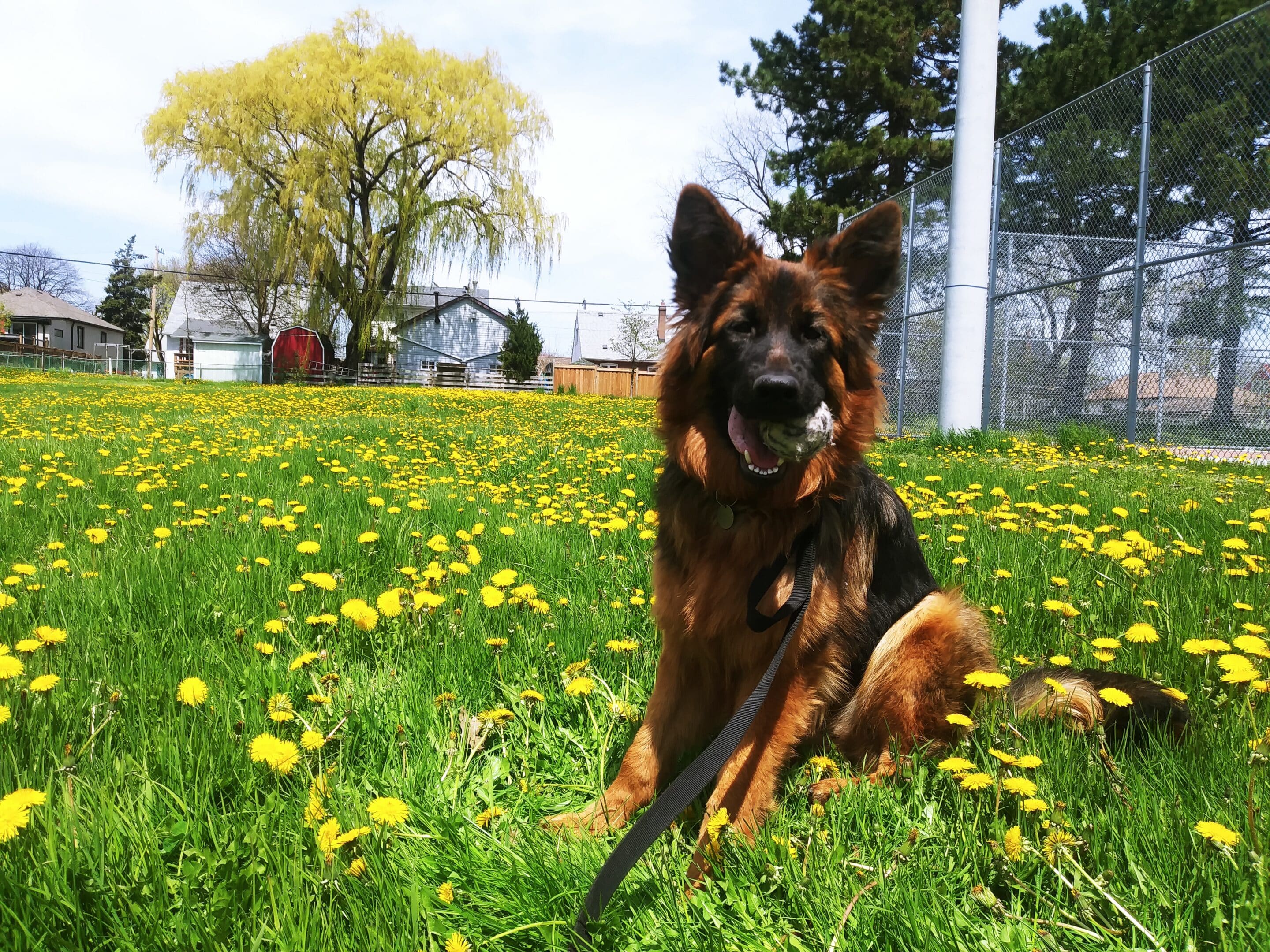 "Dear Mayra and Chris and Team,
Our Reactive Dog Group Class program ended yesterday. I just wanted to say thank you for all the support, kind words, and encouragement. I would have liked to tell you in person, but I couldn't stop crying for some reason – the whole program has been very emotional (in a good way).
My brother and I have enjoyed the training, and Luna too. We'll continue to work on setting Luna up for success. You've provided us with a great foundation and confidence to build on!"

– Selvina and Luna
Program Tuition
$840 plus HST (7 week program)
Location:
South Etobicoke
Please note: It will only ever be offered at our South Etobicoke location, which is the only location that is 4000 square feet and has ample parking close by and is not facing a busy major street.
This program has an admissions process. Please fill out the application form below. We will personally review all applications to ensure every participant is a good fit, and invite you to complete the registration and payment online.
Groups Forming:
Saturdays, January  13 to March 2 (skips Family Day Long Weekend)

Cohort 1: 2:00 PM. Sold Out!
Cohort 2: 3:30 PM