Address:
2010 Yonge Street, Lower Level, Toronto, Ontario, M4S 1Z9
About This Location:
Our Yonge and Eg location features a spacious 1800 square foot training hall! Conveniently located walking distance from Eglinton Station, we provide dog training classes and services to the communities of Yonge and Eglinton, Midtown, Mount Pleasant, Davisville Village, Forest Hill, Deer Park, Moore Park, Lawrence Park, and beyond.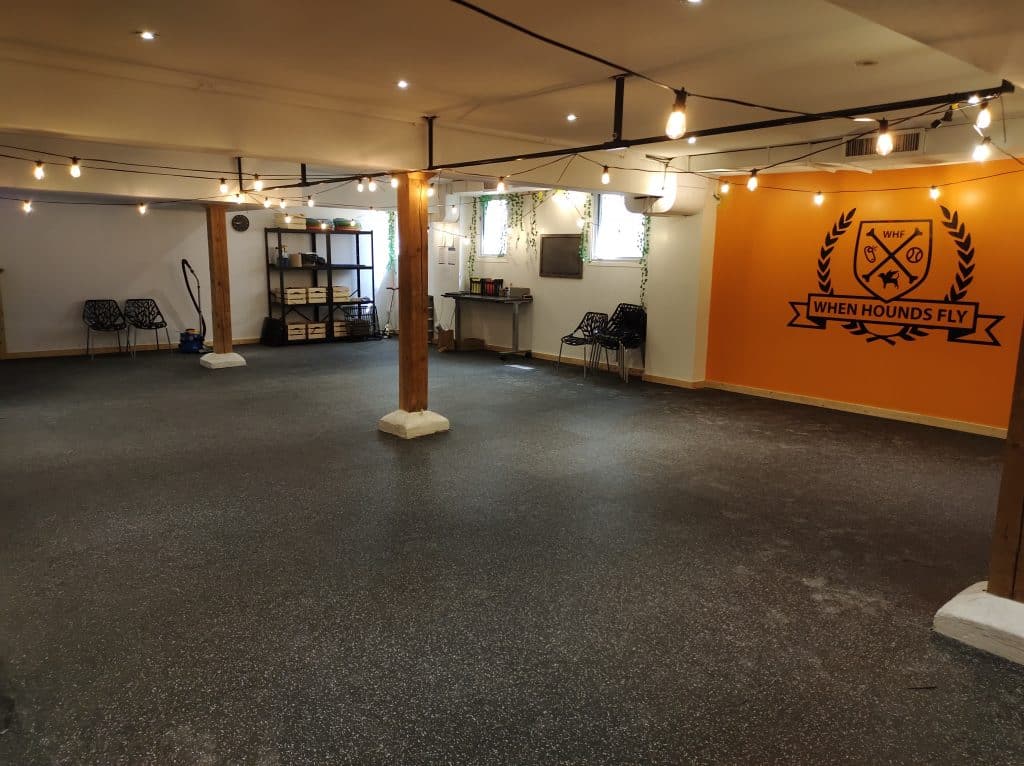 Parking:
Coming by car? Yonge and Eg has on-street parking by meter (please observe rush-hour restrictions), and 1-hour side street parking on residential streets such as Glebe Rd., Belsize Dr., and Tullis Dr.
Classes Run Out Of This Location:
Puppy Start Right , Foundation Skills, and Canine Good Neighbour are run on a Start-Anytime basis, meaning you can join our programs at any time.
Private Lessons are also available.
Yonge and Eglinton Class Schedule