Foundation Skills
This is for you if…
Your dog is at least four months old and is safe and non-threatening to other dogs and people.
This class is for both brand new students to our school, and alumni of our Puppy Start Right program.
If your dog is quite fearful of new environments, or fearful of other dogs, or fearful of people, or dangerous, please see our Behaviour Modification services. 
The Program
Six classes, with flexible scheduling. We encourage students to take classes once or twice a week, finishing the program in about a month and a half.
Modules can be taken in any order.
With semi-private class sizes (4 dogs maximum per class) our team of instructors will be able to cover the following exercises:
Module 1) Clicker Skills

Capturing Attention (Voluntary Attention)
Sit and Down
Go to Mat

Module 2) Impulse Control

Leave It
Drop It
Paw Target

Module 3) Walk with Me

Walk With Me
Give to Pressure
Engage/Disengage

Module 4) Stay

Touch
Stay (Distance, Duration, Distraction)

Module 5) Recall

Name Attention
Engagement Games with Clean Training Loops
Recall Games

Module 6) Perfectly Polite

Polite Greetings (Humans)
Polite Greetings (Dogs on Leash)
Co-operative Care and Start-Buttons
When you've trained all the exercises to fluency, and you're ready for your test, book into your optional Evaluation Module to test your training and gain access to our advanced classes.
---
"We had an absolutely fantastic experience here. When we adopted our dog, Corky, a few months ago, she didn't even know her name and didn't know any commands. By the end of the Foundations Skill classes she knows a ton – how to sit, lay down and even go to bed! Most of all, the trainers gave us the skills and knowledge to train Corky on an ongoing basis. The trainers are awesome and always give individual feedback about your dog. Corky had a blast going to class."
– Lauren R.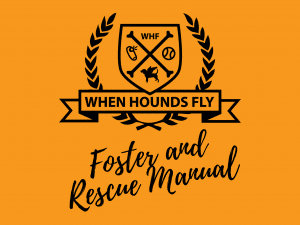 Special offer: New rescue or foster dog owner? Get our free Manual for New Foster/Adopted Dog Owners, and set your new rescue dog up for success.
---
Why It's Important
Foundation Skills help make dog ownership more enjoyable! When you know how to teach your dog using positive reinforcement and clicker training, you'll be able to communicate clearly to your dog what you'd like him or her to do.
Teaching good behaviours also prevents the onset (or turns around) common "nuisance" behaviours, such as jumping on guests, pulling on leash, or not coming when called.
Practicing in a group class setting helps overly friendly dogs who get excited around dogs learn to focus and pay attention even when other canine friends are nearby.
Program Tuition:
Regular Tuition: $283.50 plus HST (January 1, 2022)
Daytime Only Classes: $226.80 plus HST (January 1, 2022)
What's the difference?
"Regular Tuition" allows you to book classes on weekday evening or weekends.
"Daytime Only" allows you to book classes during weekday daytimes – please see your location's calendar for availability.
For details regarding class/training policies, please see our Policy page.
Where is the Program Offered?
All five of our locations (Dundas West, Pape Village, Queen West, Yonge & Eglinton, and South Etobicoke). Tuition grants you flexible access to all locations! (Please note, the exception is South Etobicoke, which must be selected at the exclusion of other locations until March 2022.)
Want 1-on-1  Lessons?
Foundation Skills 1-on-1 Lessons are available too! Click here to learn more.
Already Attended When Hounds Fly Puppy Start Right?
Alumni: Log into the class calendar system and purchase the Foundation Skills bundle and start booking!
Apply for Admission