Vaughan Dog Training Classes
Important Information!
We are partnering with Dogdays Daycare to offer our Puppy Start Right and Foundation Skills group classes in Vaughan! Classes will run on Sunday (Starting at 10AM) mornings and Tuesday evenings (7:30 and 8:30). First classes commence February 26, 2023. Apply for admission now to get early access to book!
About This Location:
In partnership with Dogdays Daycare, we are proud to offer our Puppy Start Right and Foundation Skills programs in a bright, spacious daycare facility with a 1000 square foot classroom, in a convenient location with lots of parking, servicing the communities of Vaughan, Woodbridge, Humber Summit, Black Creek, Concord, Thornhill, and Richmond Hill.
Parking
This location is in a commercial plaza and has plenty of customer parking.
Vaughan / Woodbridge Dog Training Classes at this Location
Puppy Start Right and Foundation Skills are run on a Start-Anytime basis, meaning you can join our programs at any time.
Classes are run on Sundays starting at 10AM, and Tuesdays starting at 7:30PM.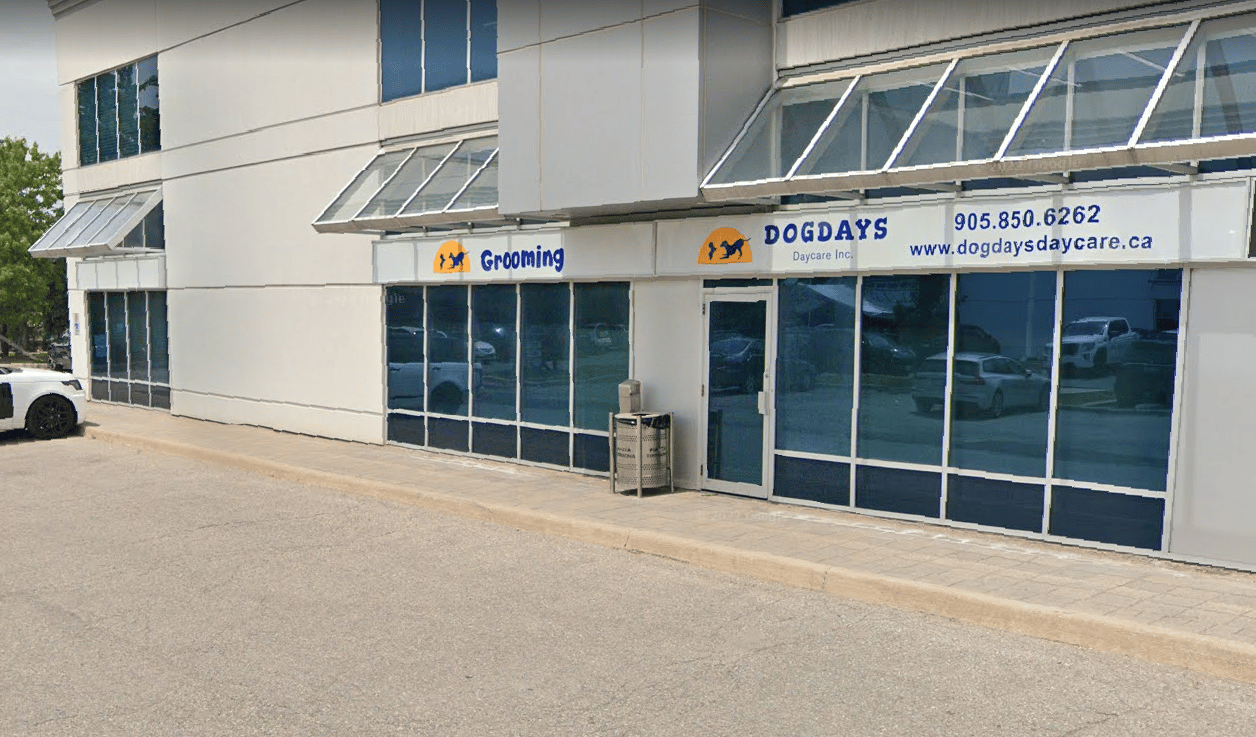 Ready to train your Vaughan dog?