When Hounds Fly, Don't You Want Me, and Toronto Dog Moms have teamed up to bring you an awesome event:
Transforming Lives Through Rescue
What will be happening?
We've gathered a team of experts from the pet professional industry for a panel discussion on helping our rescue dogs live their best lives, and welfare considerations in rescue. Keep reading to see who's coming!
A silent auction with tons of amazing prizes will be set up, with all proceeds going directly to the Don't You Want Me Emergency Fund:
"A big part of our overall mission involves improving the lives of queer and trans people and help to elevate them and their stories. Sadly, far too often these people experience food insecurity, barriers to employment and healthcare, discrimination, homelessness, violence and isolation. Your donations will be integrated into a fund to be distributed – at the project's careful discretion – to specific project participants who need it most, when it counts."
Local vendors bringing their unique pet accessories and wares will be there for you and your dog to peruse. Perhaps you'll find their favourite new outfit?
Let me in! What are the details?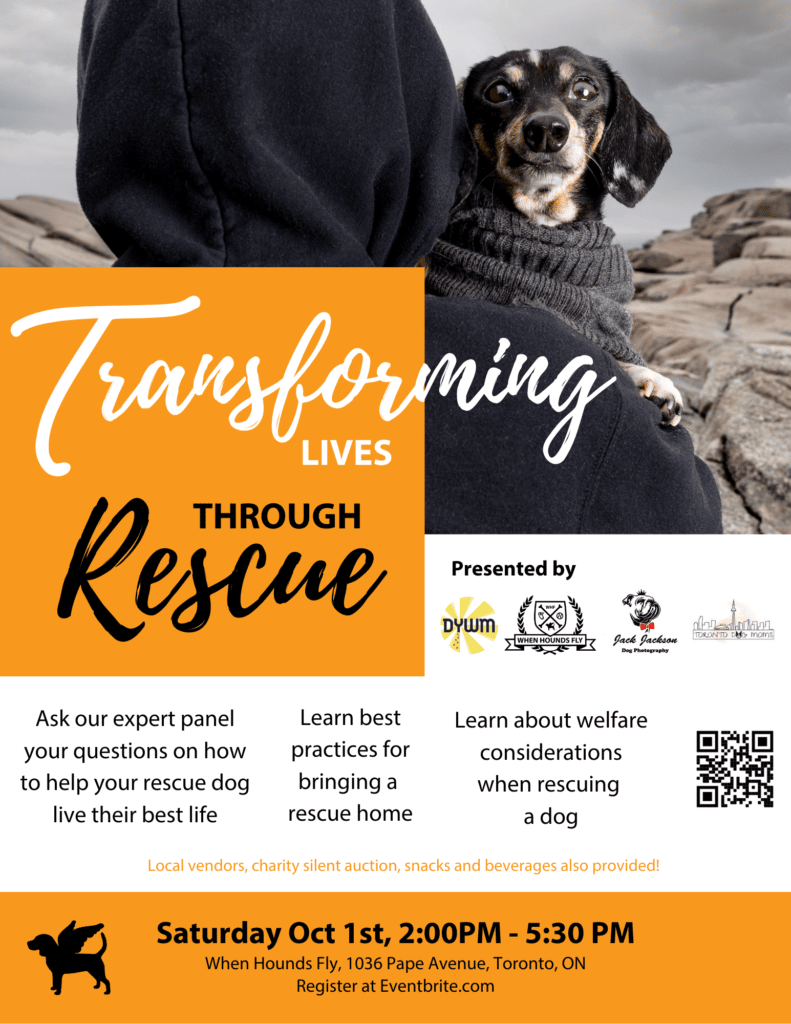 You can keep updated at Transforming Lives Through Rescue Eventbrite page or our Facebook event page.
We are hosting the event at our Pape Village facility, at 1036 Pape Avenue. There is street parking available on side streets off of Pape Avenue.
Doors open at 2:00PM, panel discussion begins at 3PM. Silent auction winners announced at 5PM.
Friendly dogs on leash and under control of their guardians are welcome at this event. We please ask that any dogs currently working through fear, anxiety, reactivity, or aggression issues are left at home.
Meet our Expert Panel
Andre Yeu, CPDT-KA, KPA CTP, Founder of When Hounds Fly
Andre Yeu is one of only two Canadians to be part of the prestigious Karen Pryor Academy Faculty. In addition to leading When Hounds Fly, he teaches the flagship Dog Trainer Professional program for the Karen Pryor Academy. He founded When Hounds Fly Dog Training in January 2010, starting as the only trainer in a single location, and oversaw its growth to six locations and a total of twenty trainers today. Andre lives with his two senior beagles and continues to provide educational opportunities for his team at When Hounds Fly through participation in Clicker Expo, Lemonade Conference, and internal training.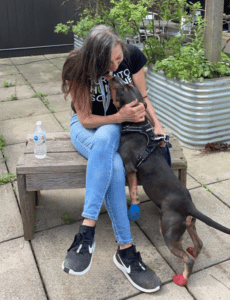 Beverley McKee, CDBC, CCPDT-KA
Beverley is the Program Manager, Public Training Services and Care Support at Toronto Humane Society. She is a Certified Dog Behaviour Consultant through the International Association of Animal Behavior Consultants and a Certified Professional Dog Trainer – Knowledge Assessed through the Certification Council for Professional Dog Trainers. She is also a Fear Free Certified Animal Trainer Professional, a Fear Free Shelter Graduate, a Living and Learning With Animals Graduate under Dr. Susan Friedman, and serves as Secretary, Board of Directors for the International Association of Animal Behavior Consultants. Beverley and her Toronto Humane Society adopted Australian Cattle Dog Luke train and compete regularly in Sporting Scent Detection and Rally Obedience and have achieved numerous sporting dog titles.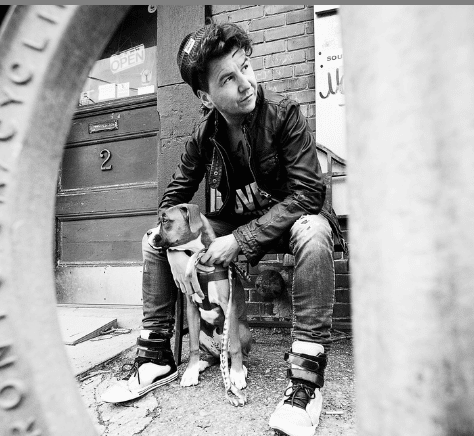 Jack Jackson, Founder of Don't You Want Me and Jack Jackson Dog Photography
Jack is an award winning Toronto based dog photographer. His work combines his love of the outdoors with an ability to capture dogs in moments of pure unadulterated joy. Jack is also the co-founder of the much publicized social impact photography project, 'Don't You Want Me' which documents the lives of LGBTQ people and their rescue dogs . During 2022 Jack toured Canada with his work and in addition to his private client and commercial work he is also working on a documentary and his first book. Jack is in the process of planning another Canadian tour for 2023. When Jack isn't photographing dogs or with his dog Jet, he can be found either at the documentary theatre or the gym.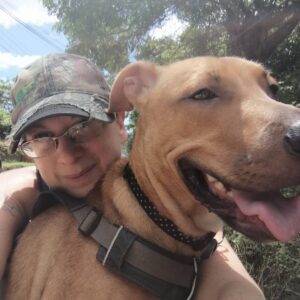 Jeanette Johnstone – VT, IACP
Jeanette is a veterinary technician (15+ yrs) and involved with animal rescue and dog training. Having always been drawn to rescue and saving animals, she moved to Nosara, Costa Rica in 2013 where she initially worked as the Director of Animal Care for an established rescue. In this position, she managed everything from intake, foster, adoption and high volume spay/neuter clinics. She then took on a contract in Chiang Mai, Thailand in late 2015 as Shelter Manager for a dog shelter that housed 200+ dogs to improve the quality of life for their rescues and increase adoption rates. When that contract ended in 2016, she returned to Costa Rica and co-founded her own rescue organization called Amor Animales de Nosara, where she remains an associate board member. She returned to Canada last year to further her career in both veterinary medicine and becoming a professional dog trainer. She is an associate member of the International Association of Canine Professionals and is working on her dog training certifications.
We cannot wait to see you! Mark your calendars, and make sure to register for updates at Transforming Lives Through Rescue Eventbrite page or our Facebook event page.