There is real danger when the temperatures rise for our dogs. We can't take them for the same length of walks, or sometimes even on the same routes. Heat stroke, burned paws, and dehydration are all possible. There ARE ways we can keep our dogs happy and cool during the heat though!
Walks at the beach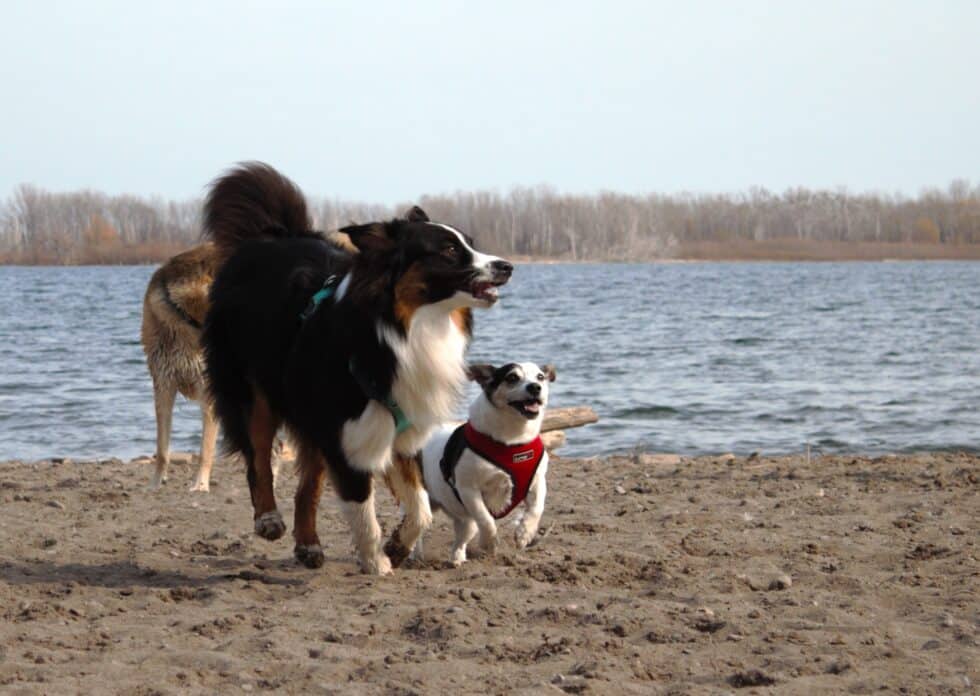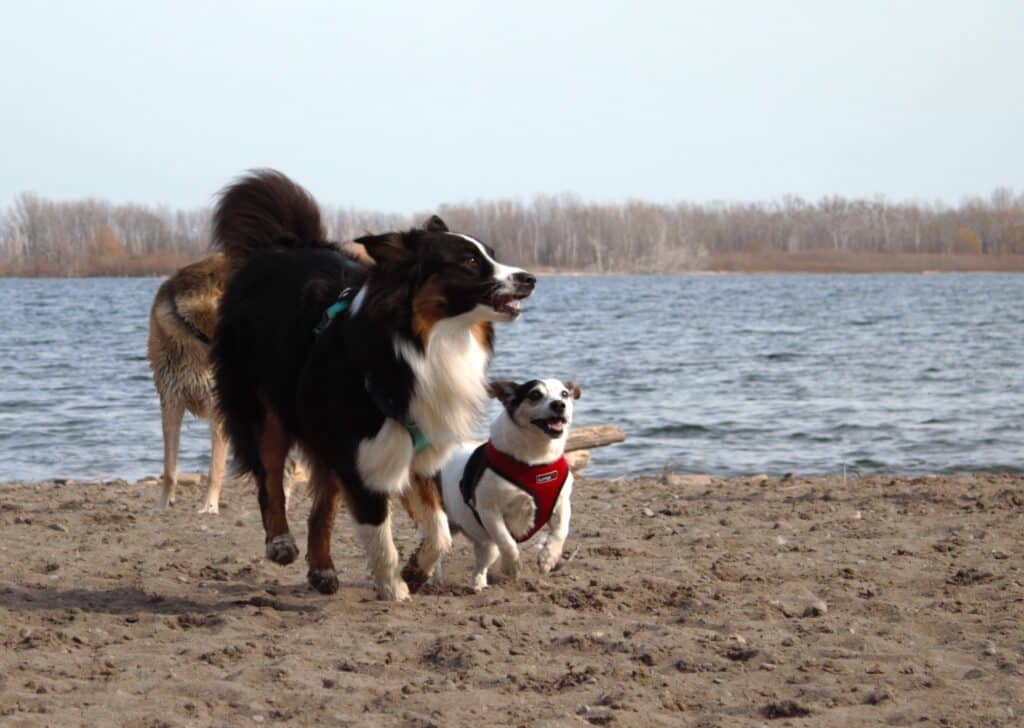 It's ok if your dog doesn't like swimming, even being close to water reduces the temperature nearby. Heading to dog parks at the beach can be a great way to keep your dog cool, while allowing them to run and play.
Toronto is also lucky to have several trails in our ravines. Most are not off-leash, but finding some shade among the trees can also be a better alternative than the paved sidewalk.
Indoor fitness
Dogs can work out too! Fetch and tug of war inside are great, but take it to the next level by helping your dog to build balance, proprioception, and confidence!
Here's a great article and video on 4 canine fitness exercises you can do at home.
If you want some guidance on this, we teach movement skills and basic canine fitness exercises in our both Pre-Agility Class as well as our Rally-O Core Skills Class!
Travel Pack
Cooling Mats are a great way to provide a spot for your dog to relax on if you're going out somewhere for a little longer. Pair them up with a travel water bottle/bowl and you'll be able to keep your dog cool for those patio get togethers.
Frozen enrichment
Give your dog a treat this summer with some pup-sicles! You can use ice cube trays or chocolate molds (available at Bulk Bark often!) to create delicious frozen treats for your dog.
Use yoghurt, peanut butter, or fruit puree as a base, and get creative with your toppings. Use dog treats, kibble, fruits and veggies… whatever your dog is into!
Share you and your dog's favourite way to stay cool with us!