Control Unleashed 2-Day Foundations Seminar with Samantha DeJong
February 18-19, 2023
Control Unleashed was released in 2007 and since that time, it's been guiding dog handlers all over the world help their dogs with "issues" relax, focus, and work off-leash reliably in stimulating or stressful situations.
Since then, new additions to the program, featured in Control Unleashed: Reactive to Relaxed, include additions, new perspectives, and revisions to the foundation behaviours and core games.
The new concepts and techniques will support you in teaching your dog life skills and coping skills so that they are comfortable in the world, empowering your dog, and creating a two-way system of communication between you and your dog.
Day One:
What is Control Unleashed?
Foundations Skills –
Take a Breath
Default Behaviour
Off-Switch Game
Whiplash Turn
Give me a Break
Four Steps of Matwork
Look at That (it's not Engage-Disengage!)
Building Duration on Chin-Rests for Start Buttons
Day Two:
Pattern Games
Up and Down
2-Step
Ping Pong
1-2-3 Walking
Chair Game
Superbowls
LATTE and decaf
Requested Approach Training
Voluntary Sharing
Parallel Games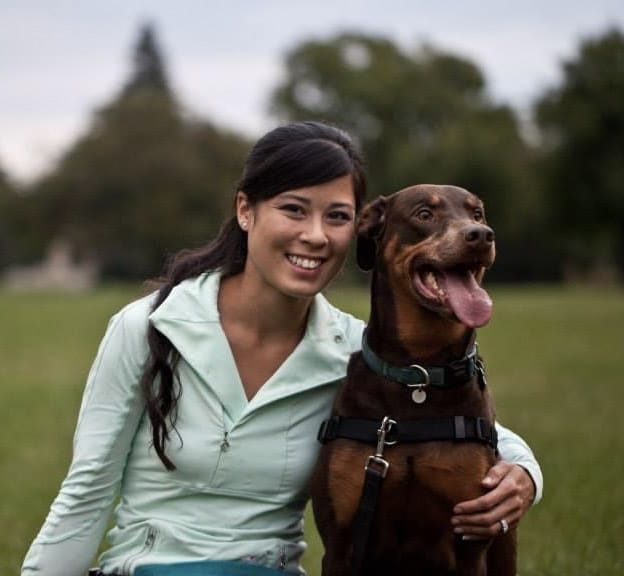 About the Speaker:
Samantha DeJong is a Certified Control Unleashed Instructor and is also the owner and head trainer of Puppy Power, a dog training school based in the Kitchener/Waterloo area.
She first learned about Control Unleashed back in 2009, while working with her reactive Doberman, Dexter (who passed away in 2020).
It was in 2020 that Leslie McDevitt (the creator of Control Unleashed) reached out to Samantha about becoming a Control Unleashed Certified Instructor. Graduating in 2021, she has since incorporated Control Unleashed in her pet dog puppy classes, and runs dedicated Control Unleashed classes.
Samantha currently has Portia, a Border Collie, that she raised from a puppy using Control Unleashed principles, and participates in a variety of dog sports such as flyball, disc, agility, and dock diving.