Curious about the types of dogs that have taken classes at When Hounds Fly this year?
Below is a list of all the breed types (and counts) that have taken classes with us for the first time. This doesn't include students that joined us in previous years and came back in 2013 for additional classes though.
Dogs without clear pedigree (i.e. owner specified as a "Beagle mix" or "Lab Mix") and popular cross-breeds (i.e. Golden Retriver / Poodle mix, or Pug / Beagle mix) were simply categorized in the "Mixed" group.
Apologies there were a few very rare breeds that were missing from our database, and we may have missed one or two really obscure breeds.
The Top 5
#5 – Beagle (9 in total)
#4 – Boston Terrier (9 in total)
#3 – Australian Shepherd (9 in total)
#2 – Labrador Retriever (12 in total)
#1 – Golden Retriever (15 in total)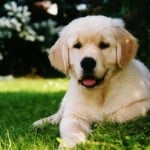 Dog Breed – Full List and Count
Affenpinscher 1
Afghan Hound 1
Airedale Terrier 1
Akita Inu 1
Australian Cattle Dog 1
Australian Shepherd 9
Barbet 2
Beagle 9
Belgian Shepherd Dog 1
Berger Picard 1
Bernese Mountain Dog 4
Bichon Frisé 1
Black Russian Terrier 1
Border Collie 4
Border Terrier 5
Borzoi 1
Boston Terrier 9
Boxer 5
Brittany Spaniel 3
Brussels Griffon 2
Bulldog 5
Cairn Terrier 2
Cavalier King Charles Spaniel 2
Chihuahua (Short Coat) 4
Chow Chow 1
Coton de Tulear 3
Dachshund 5
Doberman Pinscher 4
Dogue de Bordeaux 1
Dutch Shepherd Dog 1
English Cocker Spaniel 1
English Springer Spaniel 3
Flat-Coated Retriever 1
Fox Terrier (Smooth) 1
French Bulldog 4
German Shepherd Dog 8
German Shorthaired Pointer 2
Golden Retriever 15
Great Dane 4
Greyhound 2
Havanese 6
Icelandic Sheepdog 1
Italian Greyhound 4
Jack Russell Terrier 2
Labrador Retriever 12
Lagotto Romagnolo 1
Lakeland Terrier 3
Leonberger 2
Maltese 2
Miniature Pinscher 1
Miniature Schnauzer 4
Mixed 198
Nova Scotia Duck-Tolling Retriever 2
Old English Sheepdog 2
Pomeranian 2
Poodle (Miniature) 1
Poodle (Standard) 2
Poodle (Toy) 2
Portuguese Water Dog 6
Pug 4
Rhodesian Ridgeback 4
Rottweiler 1
Samoyed 2
Shetland Sheepdog 1
Shiba Inu 4
Shih Tzu 4
Siberian Husky 5
Soft-Coated Wheaten Terrier 5
Vizsla (Smooth-Haired) 6
Weimaraner 4
Welsh Corgi (Pembroke) 3
Welsh Terrier 1
West Highland White Terrier 2
Whippet 3
Yorkshire Terrier 3