This is for you if…
Your larger-breed dog finishes by 17 weeks, and your smaller-breed dog can finish by 21 weeks. That means you're on the ball and you've applied for admission as soon as you get your 8 week old puppy, or even before they've left the breeder.
The Program – Puppy Classes
Five classes – Start in any order (you don't have to start on Module 1)
Classes are organized around basic clicker training exercises, best-practice advice and exercises to raise your puppy, and structured on and off-leash socialization and free time with your puppy's classmates.
Module 1
Socialization Exercise: Resource Guarding/Food Bowl Safety
Training: Walk with Me
Focus and Attention
Module 2
Puppy Topic: Visiting the Vet and the Groomers
Socialization Exercise: Accepting Handling, Restraint, Grooming
Training: Lay Down
Module 3
Puppy Topic: Body Language, Preventing Fear, Anxiety, and Aggression
Training: Greetings with Consent
Module 4
Puppy Topic: Alone-Time Training / Housetraining
Socialization Exercise: Practice being left alone
Training: Hand Targeting (Touch)
Module 5
Puppy Topic:  Nipping and Biting / Appropriate Play
Training: Recall Games (Come)
Training: Tug of War / Drop It
Puppy Class Program Tuition
$236.25 per dog plus HST
For details regarding class/training policies, please see our Policy page:
Offered at all five of our locations (Dundas West, Pape Village, Queen West, Yonge & Eglinton, and South Etobicoke). Tuition grants you flexible access to all locations!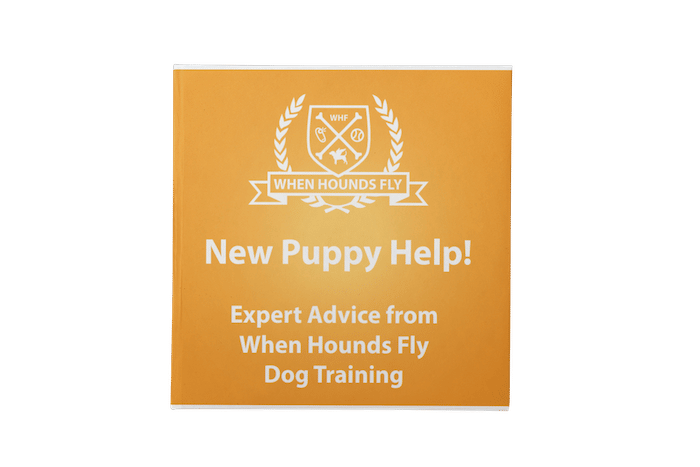 Looking for some immediate help with your puppy?
Download our free PDF and start implementing training today