Have you been wondering how to become a certified, professional dog trainer? Looking for various certification options, but found none in Toronto were available?
Finally! The Karen Pryor Academy (KPA) will be offering its flagship Dog Trainer Professional (DTP) program in Toronto starting in 2021.
Andre Yeu, Founder and Head Trainer of When Hounds Fly, and Karen Pryor Academy Faculty Member will be teaching this game-changing educational experience in Toronto. Andre is one of only two Canadian KPA faculty members teaching the DTP program.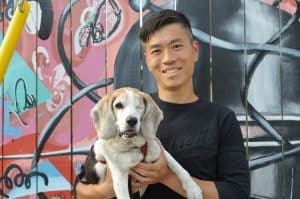 The Karen Pryor Academy DTP program certification allows successful students to become part of a recognized group of professionals with the KPA CTP (Certified Training Partner) certification.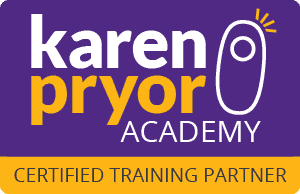 Applications for the next session are open now.
The Best Way To Learn:
Hands on with your dog, in-person: Four two day in-person workshops spaced out approximately 6 weeks apart provide hours of in-person coaching
Online Classroom: Rich online content in between and feedback done online/through video in between in-person workshops
Time to absorb: In-person workshops are spaced out appropriately to give you time to absorb the skills you need to succeed
Up-to-date curriculum: Based on the most up-to-date behaviour science and modern training and teaching practices, grounded in positive reinforcement and clicker training
Who is this for:
People with significant interest in dog training and behaviour
Veterinary technicians, dog walker/dog sitters, groomers, or dog training enthusiasts
Someone looking to make a career in teaching and training dogs and their humans
Key Dates (Series 1 is Sold Out – Series 2 is Open):
Series 1: Application Deadline: April 19, 2021
Program Start: May 3, 2021
On-Site Workshop Dates (Mondays and Tuesdays):

June 14/15, 2021
July 26/27, 2021
September 13/14, 2021
October 25/26, 2021

Series 2: Application Deadline: August 20, 2021
Program Start: September 3, 2021
On-Site Workshop Dates (Mondays and Tuesdays):

October 18/19, 2021
November 29/30, 2021
January 17/18, 2022
February 28/March 1, 2022
Location:
When Hounds Fly Pape Village, 1036 Pape Avenue, 2nd Floor, East York, Ontario, M4K 3W2
Tuition:
$6625 Canadian
Learn More
and Apply Now: